Resources
All parents need a little extra help and inspiration sometimes. The following parenting resources have been compiled by G.E.A.R Parent Network with the intention of assisting parents and caregivers in raising a child with behavioral health needs.
Family Caregiver Survey
The Family/Caregiver Survey asks you to Identify the immediate and long term effects of caregiver strain as well as what would reduce strain and improve health and well-being.
Adverse Childhood Experiences Screening Tool
Help G.E.A.R. Parent Network inform the system of care to better understand the Adverse Childhood Experiences (ACEs) that families have been exposed to. This information will also help us provide future educational workshops, awareness and prevention of ACEs 
Parent/Caregiver Support Needs Assessment
The Parent/Caregiver Support Needs Assessment assists our program in tailoring which types of support groups, workshops and/or activities you may be interested in attending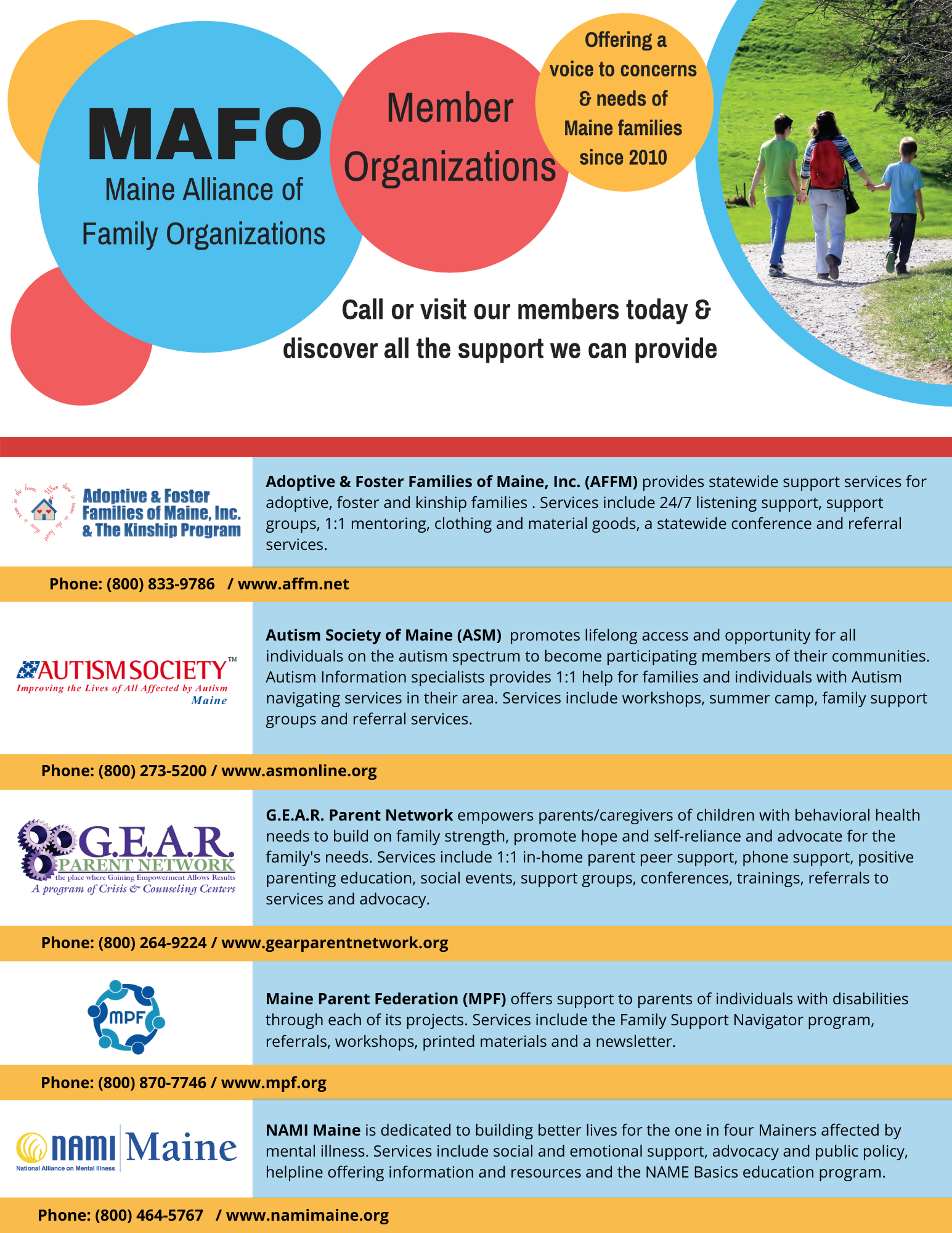 These resources can be helpful to both parents & caregivers as well as children who may be experiencing homelessness.
The State of Maine provides a variety of services that may be helpful to parents and caregivers of children with behavioral health needs:
Maine resources that parents & caregivers may approach for advocacy and legal aid.
Administrative Offices
10 Caldwell Road
Augusta, Maine 04330