Family Peer Specialist In-Home Support
R.A.M.P. (Restorative Approaches Maine Project), our in-home Family Peer Specialist Support program, is long-term parent peer support (up to six months) designed to provide support to families in the comfort of their homes, over the phone, via video conferencing and texting. Our Family Peer Specialists are also available to attend meetings or IEP's.
For parents and caregivers raising a child/children with behavioral health needs who need support and resources and who are: looking to regain control over their future, rebuild relationships within the family, restore social connections and a sense of community our in-home Family Peer Specialist Support program can help.
Want to know more about our free R.A.M.P. In-Home Family Peer Specialist support?
Call us today at (800) 264-9224!
G.E.A.R. Parent Network's philosophy is "Nothing about us without us" as this builds trust. It is important in maintaining trust too so we do not have discussions or attend meetings with providers without the parent/caregiver present.
Our Family Peer Specialist staff are all parents who have "lived experience" raising children with challenges. The R.A.M.P. program matches caregivers with the Family Peer Specialist whose experience will best support and empower the family.
Family Peer Specialists utilize "Family Group Decision Making Process" (FGDM) which is a "restorative practice" approach that gives authority and control to families and empowers them by allowing families to draw on their experiences, knowledge and resources to create and implement plans that provide the safety, permanency and well-being their family needs. FGDM process embodies the values of respect, collaboration, shared responsibility and accountability. Its fundamental premise is that people are happier, more cooperative and productive and more likely to make positive changes when those in the position of authority do things with them, rather than to them or for them. Family Peer Specialist staff help families to identify goals, milestones and meaningful steps they can make, both in their own lives and in their communities.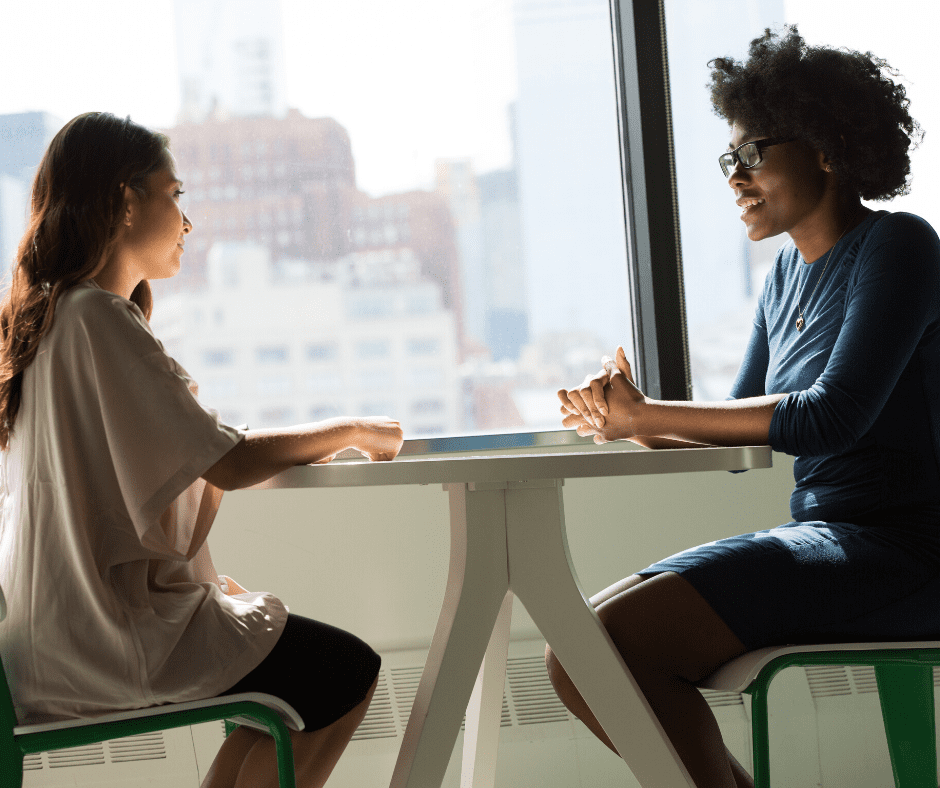 G.E.A.R. Family Peer Specialists help families become engaged by:
Understanding the importance of early detection and treatment;
Helping with understanding their child's diagnosis and needs;
Understanding their child's treatment/service plans of care and Individualized Education Programs (IEPs),
Empowering parents by increasing parenting knowledge and skill development;
Promoting self-care, resiliency and protective factors;
Describing strategies for finding and maintaining meaningful work;
Helping to understand the importance of financial literacy and how financial stress can affect their relationships;
Linking parents and caregivers to other resources such as providers and statewide peer support systems;
Mentoring parents/caregivers to improve self-advocacy skills;
Modeling effective personal interactions and behavior; and
Connecting families to natural supports and their community.
Family Peer Specialists also use a variety of tools to educate and to evaluate participants' knowledge and progress to help parents/caregivers and youth in recovery understand themselves, their motivations and for parents how the trauma they have experienced themselves affects their parenting style, including:
Trauma and Trauma Informed Education – understanding what trauma is and is not; and overview of the six guiding principles of trauma informed practices: safety, trustworthiness, choice, collaboration, empowerment, language access and cultural competence.
Search Institute's 40 Early Childhood/Adolescent Developmental Assets – these are building blocks of healthy development to help influence choices young people make to help them become caring and responsible adults.
Targeted Parent Assistance (TPA) modules: Parents' progress is evaluated using TPA modules, a tool that monitors parent engagement and identifies changes in attitude and behaviors. This tool is a valuable way to foster conversation with parents and target specific outcomes. The TPA draws on Dr. Barry Kibel's 10-level continuum, Journey Mapping and empowerment theory and is designed to uncover strategic interventions appropriate to engage families.
Family Journey Assessment (FJA) Questionnaire: This tool tracks families' progress, identify targets and benchmarks for individualized parent peer support and follow up, tailors the type of supports given to families in need, and help families understand how to resolve their challenges and address their unique needs. It was developed in collaboration with Georgetown University National Technical Assistance Center and Montgomery County Federation of Families for Children's Mental Health to determine where families are in their overarching journey.
Criteria for Family Peer Specialist In-Home Support
A child must be involved (or on wait list) with two or more child serving systems of care (e.g., Special Education, Child Welfare, Therapy, health concerns, in home supports, Juvenile Corrections). Identified child must have mental health diagnosis or in process of attaining one.
Making a Referral for R.A.M.P. Support
The referral form (click to download) should be completely filled out providing detailed information for reason for this referral to Family Peer Specialist support and any specific goals/assistance needed for family. You may fax a referral to (207) 626-6228 however be aware this may delay an immediate connection with parent/family.
Providers or parents/caregivers may make referral also by calling (800) 264-9224 and GEAR staff will complete referral form information.
Administrative Offices
10 Caldwell Road
Augusta, Maine 04330